NOW IS NOW
We encounter situations when we experience the given moment more profoundly, in the given place. The time slows down and our perception of ordinary things changes. The mind is no longer occupied with racing thoughts, which allows us to focus more on our surroundings. It's good to experience this state. It allows us to break with routine and notice other dimensions of our reality.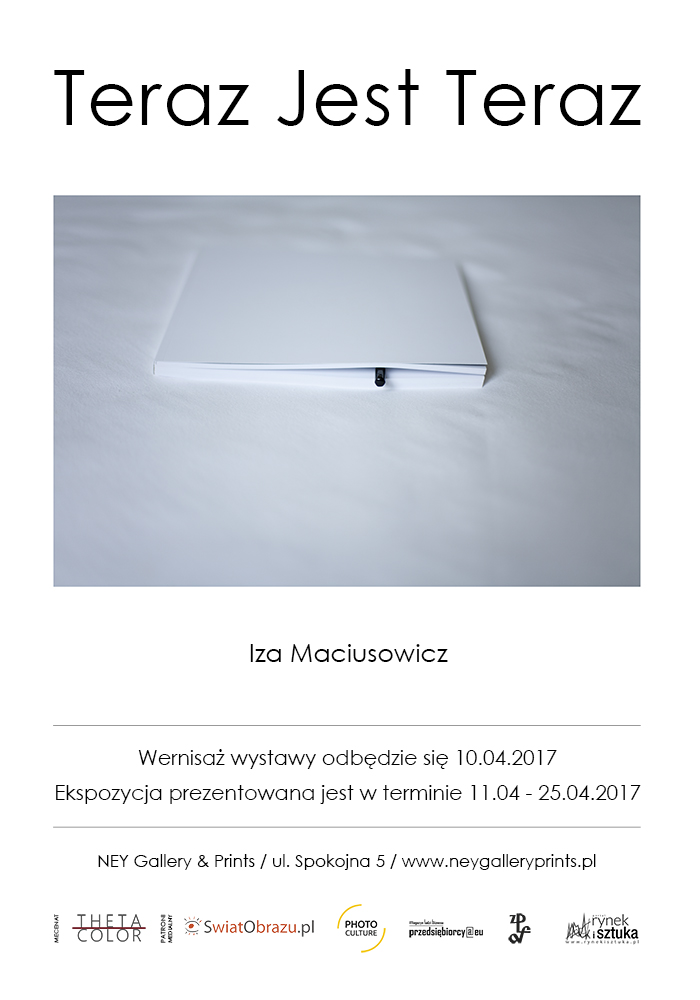 Personally, I experience such moments when I spend my day taking photos. I absorb the given time and I wish to immortalize every moment, which I do through photography. The presented photos show the images that drew my attention. They were created subconsciously and intuitively. I am convinced that as a result of another sense of time.
Now is now, never before and never after, but now.
The particular photos are taken out of context, out of a larger whole, but focusing on an area of interest is one of the features of photography. Through chosing the given take and focusing on its key elements, I try to convey my impressions and emotions related to a different perception of the images placed in front of my lens "now" back then, i.e. in the past from today's perspective.
                                                                                                                                                  Iza Maciusowicz